By Jennifer Neutel
Community partner applauds news organization for 'stepping out'
The YWCA of Rochester and Monroe County's work on eliminating racism and empowering women is boosted by being a community partner of Unite Rochester, says Jean Carroll, the association's president and CEO.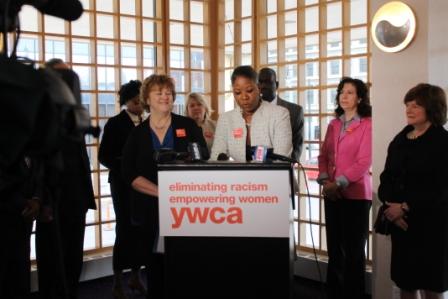 The association is "absolutely thrilled" to be in conversation with people on the same journey to racial justice through blogging on the Unite Rochester site, she says.
Unite Rochester is an initiative of the Democrat and Chronicle designed to raise awareness about race and racism and inspire a more inclusive and creative approach to solving community problems.
The Rochester, N.Y.-based newspaper is engaging the community in conversations around racial inequity, and producing investigative reports. The main story Unite Rochester has focused on is economic disparities between white people in the suburbs and people of color in the city.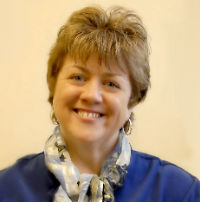 One of the great barriers many women of color face is racism, Carroll says. "Part of what we are trying to accomplish is to be a voice for racial justice, and Unite Rochester allows us to do that in a more substantial way than we can do on our own."
People are raised to be polite — and talking publicly about race is something that has not been comfortable in the past. Developing a comfort level to have these conversations takes some chutzpah, she says. Unite Rochester is providing a platform for the average person to become engaged.
"Many people in our community really care about this issue and they are not quite sure how to contribute. I think (Unite Rochester) is opening up the dialogue substantially to a wide variety of participants."
Some may believe that equal opportunity laws have put the issue of racism in the past. But it is deeply embedded in the nation's history. Having honest conversations about that matters, Carroll says.
"It's more than about changing laws. This is about changing hearts and minds. That is what is absolutely key."
Individuals have to own their involvement in creating the necessary change, she says.
One of Carroll's blog posts on the Unite Rochester site evoked a comment questioning whether she was calling a reader racist. Carroll says she felt a great feeling of understanding and support from fellow Rochester citizens who commented in support of her post.
The post explored the differences between the city and suburbs in terms of race and economics. Many people moved from the city to the suburbs because of race concerns, and there is a high level of concentrated poverty in the city, mostly among people of color.
"People in the community understood and they were willing to support me when I was being asked a challenging question. It did create that sense of community for me, that I wasn't out there alone," she says.
Carroll hopes to see Unite Rochester continue to engage the whole community in this dialogue and continue to play a role in building community on a broader scale.
"I am thankful that our local newspaper, (editor and vice president of news) Karen Magnuson and (editorial page editor) James Lawrence are willing to take the risk and get out there and do this.
"I applaud them for doing that. People like to live in their safety zones and Karen and James are stepping out there in a big way. It's just fantastic to see that and I think it will have a lasting impact."
Other news organizations looking to engage with their community should "go for it."
"It is a fantastic journey both on a professional level and a personal level," Carroll says.
"And expect to be uncomfortable — because anything like this is going to challenge you."
Read Related Story:
Unite Rochester seeks to effect positive change
— Unite Rochester is one of three pilot sites participating in the ASNE/Journalism That Matters partnership exploring how and why news organizations are engaging with their communities. This story is written by Axiom News. 

This work is licensed under a Creative Commons Attribution-NonCommercial-NoDerivs 3.0 Unported License.