By Jennifer Neutel
'Community engagement is critical to today's reporting'
While news organizations are rooted in the communities they cover, some are seeing a need to go beyond traditional reporting and intentionally engage and connect with citizens on a new level.
An American Society of News Editors (ASNE) and Journalism That Matters project is exploring how news organizations are engaging with their communities at three individual pilot sites: Unite Rochester (Democrat and Chronicle, Rochester, N.Y.); We Create Here (The Gazette, Cedar Rapids, Iowa); and Oakland Voices (Oakland Tribune, Oakland, Calif.).
"Gone are the days of a newsroom cultivating sources through a silo," says Democrat and Chronicle Media Group's editor and vice president of news Karen Magnuson. "Community engagement is critical to today's reporting and to the evolution of what we do as journalists."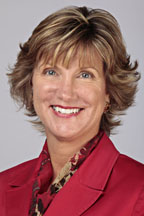 Magnuson notes the Democrat and Chronicle has been involved with community engagement in various ways for years. The Unite Rochester effort, which focuses on economic disparities between white people in the suburbs and people of color in the city, is different in its scope, sensitive topic and use of digital platforms for engagement.
"The topic in particular is important because the demographics of our community — and the rest of the country — are changing rapidly. We need to better understand what resonates with these various audiences in order to not only survive but thrive," she says.
"A few of our editors have really stepped outside of their comfort zones by actually participating in those conversations rather than just observing. It has felt very natural as part of the evolution of what we do here," she adds.
Chuck Peters, The Gazette Company CEO and president, says the organization is looking to create something new through its community building effort. The company seeks to make its community building intentions as transparent as possible, Peters says, so that regardless of the outcome people can learn from the company and this initiative.
"If it works, we'll show how it works. If it doesn't work, we'll show how it doesn't work. At least we'll be learning," he says.
The Gazette Company launched We Create Here in 2013 to address having journalists declare their intent and willingness to collaborate. Two people, one from within the company and one hired from outside, became community engagement managers and joined Peters as the first team members to create narratives that foster context, understanding and connection.
The company's business model has been driven by news reports "but we don't want to be dependent on that for value creation," Peters says.
"We believe that if we can develop these shared understandings that are actually useful it could inform better coverage in our legacy products but also provide opportunities for other products, events, publications and tools that are potential alternative revenue streams."
Martin G. Reynolds is senior editor for community engagement and training at the Bay Area News Group and co-founder of Oakland Voices. Oakland Voices is empowering citizen journalists through offering a nine-month training course. Participants create news for an independent website and the Oakland Tribune. The program is starting its third class and second cohort with 10 East Oakland residents this month.
Voices provides people in the community the opportunity to authentically tell the stories they feel are being overlooked. Participants gain skills and connections to participate in the journalistic process through a relationship with the Oakland Tribune and its sister papers, says Reynolds.
"The organization embraces this program because we understand the value of connecting with the community in ways that go beyond social networks or even event-based engagement. A program like Voices really connects on a much deeper level, bringing people into the newsroom, working with journalists across our organization," says Reynolds.
When it comes to the task of news organizations, Reynolds says community engagement is "among the most important approaches we can take to furthering the journalism that we are doing." Community engagement is a close second only to producing great journalism, he adds.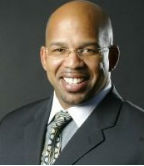 "At a time when news organizations need to distinguish themselves and to remind people why they are essential in the community we should be having whole teams of engagement staff," Reynolds says.
Reynolds says he hopes to see more news organizations devote resources to developing engagement strategies that fit their mission and community.
"We need to slow down a little bit and understand that in fact, perhaps a better use of our time and a more effective approach to engagement is welcoming people into the news organizations in a way that we haven't done before," he says.
The Engagement Hub website is sharing stories featuring the three pilot sites and exploring how news organizations are engaging with their communities. For more information, contact peggy@journalismthatmatters.org or jennifer@axiomnews.ca.
Read Related Stories:
Stories explore news organizations' community engagement efforts
ASNE, Journalism That Matters partner in community engagement exploration


This work is licensed under a Creative Commons Attribution-NonCommercial-NoDerivs 3.0 Unported License.