By Jennifer Neutel
Engaging with community is 'the future of journalism'
The American Society of News Editors (ASNE) and Journalism That Matters (JTM) are partnering in an initiative to develop new ways for journalists to engage with their communities and meet news and information needs.
David Boardman, ASNE president, says for many ASNE members engagement is a way both to increase readership and ultimately increase revenues.
"Most importantly, engagement is at the heart of what we do. If we want the journalism that we do to really matter, obviously communities need to be engaged with it," Boardman says.
A Focus on Diversity
ASNE has "long been a leader in highlighting and advocating for diversity," he notes. In past years ASNE has conducted a newsroom employment census, providing a measure of diversity in employment and leadership in newsrooms.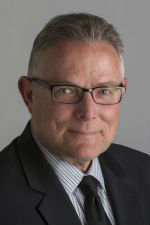 The census shows that the numbers aren't changing, creating "a point of frustration for people who really care about diversity," says Boardman. The issue has resurfaced over the past couple of years as people have been exploring how ASNE can be of most value to journalism.
"Diversity re-emerged as a pillar of the organization and we have been exploring what are some new ways that we can help our members achieve it, both in their staffing and most importantly in their content," says Boardman, Temple University's dean of the School of Media and Communication.
ASNE's partnership with JTM is one example of how the organization is looking to partner with other groups, says Boardman. Historically, many journalism organizations operated in silos — but now they are seeing a decrease in resources and the possibility to create more impact by building on one another's strengths, he says.
Discovering New Journalism Strategies
The ASNE and JTM project is working with three individual pilot sites: We Create Here (The Gazette, Cedar Rapids, Iowa); Unite Rochester (Democrat and Chronicle, Rochester, N.Y.); and Oakland Voices (The Oakland Tribune, Oakland, Calif.).
The pilot sites have all been leaders in community connection and are working to do even more, says Mike Fancher, JTM board member and co-chair of the ASNE diversity committee. The sites were selected as pilots because they have demonstrated a deep commitment to community engagement and a willingness to explore new strategies, he says.
"I think we are stepping out into the future of journalism," says Fancher.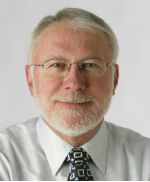 Traditional journalism is based on a distributed model, notes Fancher, but now the world is networked and interactive, requiring a different level of connection, engagement and participation with the communities being served.
In 2011, Fancher authored Re-Imagining Journalism: Local News for a Networked World. "My operating premise was that if journalism didn't exist today we wouldn't create it in the form that we've practiced it for the last hundred years," Fancher says.
He describes being energized by "the desire to step out of the elite position that journalism has held as a gatekeeper and really mix it up with people and figure out what their needs are and how we can meet them better."
Fancher, who is interim director of the University of Oregon Center for Journalism Innovation and Civic Engagement, says this concept of community connection is starting to catch hold among professional journalists and in emerging news organizations. It raises new questions about journalistic craft, ethics and expertise, he adds.
He notes that working with Peggy Holman, JTM executive director, and people from a civics-based perspective is beneficial.
The project is providing coaching and support to the individual pilot sites, as well as connecting them to one another to form a learning community. A website, engagementhub.org, is in its initial stage of development as a digital space to share resources, connect members and build capacity.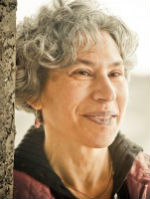 "The first time we brought the three pilots together it was revelatory for them, they were so excited to be able to talk to someone else who was in the same boat," Holman says.
Questions that are arising as the pilot site participants talk include: What is community engagement? Why do engagement? How do I best do engagement? How do I know it's making a difference? How do you build momentum, go to scale?
Sparking New Engagement Activity
Getting answers to those questions would be a measure of success, says Fancher. "But ultimately what we are trying to do is inspire more people to want to step into this space and experiment and explore and discover."
Boardman says he hopes to see many ASNE members pick up on the ideas brought forth through this initiative and try similar efforts in their communities.
"I am very interested in seeing the conversation about the importance of diversity get re-energized and move in some different directions that go beyond just looking at numbers," Boardman says.
Holman says success will include seeing the kinds of shifts that can be made around basic journalistic functions of deciding what stories to tell, how they are sourced, how interviewing is done, what questions are asked and how the stories are told.
"The goal is that we create a resource that lets that happen at scale. That we begin to see news organizations that are at the edges of grappling with this — wanting to do this but feeling like they are alone in the wilderness — find peers, and that we can amplify and accelerate the process of engaged journalism," Holman says.
The initiative is being funded by the Charles Stewart Mott Foundation, and is also looking for other funding sources.
At the ASNE and Associated Press Media Editors (APME) September conference the initiative will be presented in an interactive workshop with the hope to entice other news organization to engage with their communities.
For more information, contact peggy@journalismthatmatters.org. Watch the Engagement Hub for new stories twice a week on the project and pilot sites. If you have feedback on this story, or a story idea, contact: jennifer@axiomnews.ca.


This work is licensed under a Creative Commons Attribution-NonCommercial-NoDerivs 3.0 Unported License.