Handling sensitive content, navigating new relationships among challenges
Unite Rochester ran a couple of stories in June around a flashpoint issue: people part of a Bhutanese and Nepalese refugee community feeling targeted and preyed on by African-Americans expressed mounting anger that was about to hit a breaking point.
The refugees had been reluctant to go to authorities. Initially, the story idea came from the newspaper's public safety beat and organically developed into part of the Unite Rochester series, says Dick Moss, investigations editor at the Democrat and Chronicle.
The Rochester, N.Y. newspaper launched Unite Rochester to raise awareness about racial issues and engage residents in community-wide productive conversations about race. The main story Unite Rochester has focused on is economic disparities between white people in the suburbs and people of color in the city.
An article was published June 8 describing the refugee issue. A June 19 follow-up shared how law enforcement and activists are stepping forward to try and heal the differences.
"To see that people are getting involved in this and paying attention to it is satisfying," says Moss.
The reaction to the stories has been quicker than usual, and Moss credits the officials and activists who responded in recognizing the "potential for ugliness."
These articles are among the most sensitive in the Unite Rochester series, says Moss.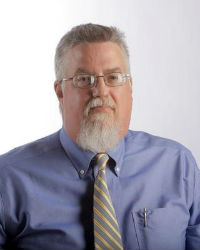 "The anger among the Nepalese was so great that they felt they were being pushed to actually take up arms," Moss says. "There were some strong language used, threats of brandishing knives and things like that, if we didn't handle it well we could have made a bad situation worse."
The reporting team was cautious with how the information was presented. Editor's notes were used with the articles to let the community know why there is a focus on the issue and to be as transparent as possible.
"Our aim was to alert the community to this potential flashpoint in the hopes that the officials would step forward and try to resolve the situation," Moss says.
"I think historically newspapers just put this stuff out there and do not explain what we are thinking about…. The more we explain why we are doing what we are doing helps to take some of the edge off."
When the newsroom handles these types of stories, staff come together to talk about how to proceed and come up with a solution that works for everyone, Moss says.
In addition to sensitivities around story content, relationships being formed between newspaper staff and officials is also new terrain.
James Lawrence, the Democrat and Chronicle's editorial page editor, says they call handling the sensitivities "swimming in gray." For example, the newspaper team and elected officials are rolling up their sleeves together on community committees, which is atypical.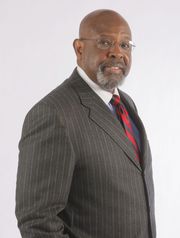 Lawrence says he thinks it is because of the publication's credibility that people are coming to the table and says so far there haven't been issues, for example with people running for public office.
"We are not acquiescing or pushing aside our role because we are still watch dogs, but we are working and we have established relationships beyond the relationships we've had in the past."
— Unite Rochester is one of three pilot sites participating in the ASNE/Journalism That Matters partnership exploring how and why news organizations are engaging with their communities. This story is written by Axiom News. 


This work is licensed under a Creative Commons Attribution-NonCommercial-NoDerivs 3.0 Unported License.