By Jennifer Neutel
This time, race conversations 'headed somewhere'
Early in the Unite Rochester effort Dick Moss discovered how sensitive the topic of race can be.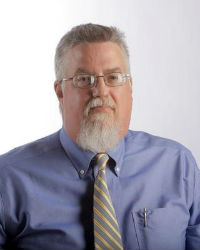 Moss wrote a blog for the site sharing anecdotes from people of color about incidents they experienced as discrimination. He thought he was asking for understanding among people, yet the reaction to the blog suggested he shouldn't be writing about it.
"I brought all the anti-Uniters out," says Moss, an investigations editor at the Democrat and Chronicle.
One of the lessons he's learning from the process is to not take people's reactions to something for granted.
"Society has a lot of stereotypes about the way people react to things, because it helps us to navigate the world. But it's wrong to expect that everybody (in a given group) is going to react the same way to things," he says.
The Rochester, N.Y.-based Democrat and Chronicle launched Unite Rochester in 2013 with the goal of leveraging dialogue and awareness of racial inequities to effect positive change.
"The topic of race is so big. It's just enormous," says Moss, noting the paper initially approached it by reporting on a community poll funded by the Rochester Area Community Foundation on racial attitudes.
For Moss, Unite Rochester has brought new ways of working. As a behind-the-scenes editor, he hasn't been accustomed to being out in the community and meeting people, preferring to stay in the newsroom.The poll provided data, and the reporters could find examples of people in the community related to the data. The Unite Rochester coverage builds on this to include solutions or examples of what's already working.
"It's forced me to get out and talk to a whole lot more people — and participate in focus groups and some of the community meetings," Moss says. "It took me way out of my comfort zones, but I think that's what I enjoy the most about it."
Moss started at the newspaper in 1987, and says the community has discussed the topic of inequality multiple times without finding solutions or having much of an impact. Through Unite Rochester, the hope is to provide enough information to create impact and bring about real change, he says.
"The issues we are talking about are so intractable. They have been around for so long that it's not going to change tomorrow. It takes a real community commitment and a lot of community conversation to bring about any change at all," he says.
"A lot more conversation is happening than there used to be — and now it seems like it's headed somewhere, whereas in the past the conversation seemed like it was just the same old over and over again."
Read Related Stories:
Rochester news organization builds inclusive conversation on race
Multi-platform news effort an 'extraordinary commitment to the community'
Newspaper's community-wide race conversations opening up dialogue
Unite Rochester seeks to effect positive change
— Unite Rochester is one of three pilot sites participating in the ASNE/Journalism That Matters partnership exploring how and why news organizations are engaging with their communities. This story is written by Axiom News. 


This work is licensed under a Creative Commons Attribution-NonCommercial-NoDerivs 3.0 Unported License.