By Jennifer Neutel
Newspaper gains sense of being the hub of the community
Keeping diversity of its staff and content front and center in discussions has helped The Seattle Times create more of a sense of "the newspaper as a hub of the community rather than a fortress," says David Boardman, the paper's past executive editor.
This diversity focus started under previous executive editor Mike Fancher's leadership and continued with Boardman, who served in the role until August 2013. The Seattle Times is one of a few newspapers in the U.S. where the percentage of people of color in the newsroom is the same or more as in the community. But that wasn't enough, Boardman says.
"In my final years in Seattle, we really elevated community to an area of focus and even reorganized the newsroom in such a way that community was a highlighted effort," he says.
Various activities were tied to this community focus, including creating a networked news initiative that started with five partners and has since grown to more than 60. The networked news initiative, which received funding from J-Lab, sees The Seattle Times website highlight and link to content from hyper-local, ethnic media and community of interest sites around the region.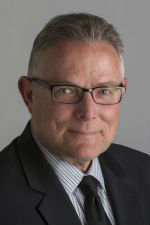 "We worked closely with (the local partners) to cover stories in a way that leveraged their connections with communities, and ours with a broader audience and a deeper skill set," Boardman says.
The Seattle Times also created The Community Chair, where community members come into its major planning meeting for the week to actively participate. The Community Chair engaged a wide range of people, including CEOs, small business members, advocacy groups, athletes and faith-based groups.
Every week, the newsroom spun off story ideas from this meeting that provided access to parts of the community that the organization might not naturally be connecting with, Boardman says.
These efforts underscore to newsroom staff that the desired paradigm is engaging with the community, and that news is a conversation, not one voice to many, he says.
"Community engagement in and of itself ultimately is about diversity and inclusion," Boardman says. Boardman is president of the American Society of News Editors (ASNE) and Temple University dean of the School of Media and Communication in Philadelphia.
While historically news organizations may have looked at community in a singular way, it is now recognized that there are many communities in any geographic community, he notes.
"Engagement helps us understand the facets and the segments within a geographic community," he says. "Exposure to various people in the community can only help us improve our own diversity."
ASNE has partnered with Journalism That Matters to explore new ways news organizations are engaging with their communities. The project is working with three individual pilot sites: We Create Here (The Gazette, Cedar Rapids, Iowa); Unite Rochester (Democrat and Chronicle, Rochester, N.Y.); and Oakland Voices (The Oakland Tribune, Oakland, Calif.).
"Each of these (three pilot) projects are different in their nature but they all ultimately are about advocating dialogue with the community, connecting with the community and … (on a) real level communicating to the community that we are here to serve them, we are here to listen, we are here to participate and that we care."
*The Seattle Times: Community news site partnership from Danny Gawlowski on Vimeo.
— This story is written by Axiom News. 
Related Story:
ASNE, Journalism That Matters partner in community engagement exploration